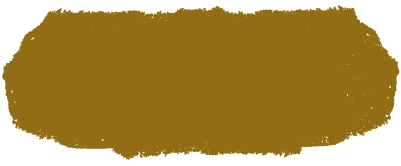 Manor hotel
"A row of red storehouses offer visitors a unique atmosphere and a piece of the manor's history."
Tertti's idyllic manor hotel – spend your holiday at one of Finland's best destinations
Take a holiday break in an authentic manor setting, designed for travelers looking for experiences. Our six comfortable and individually decorated hotel rooms serves guests all year round. Take a walk in our garden or a cycling trip to the surrounding countryside. Enjoy our fantastic food at our restaurants, and this will complete your stay with us. Even a short visit to this peaceful and one of a kind place will feel like a proper holiday.
Tertti Manor – one of a kind travel destination in Mikkeli 
Tertti Manor is located just seven kilometers from the center of Mikkeli. Combine a city break in Mikkeli with a once in a lifetime visit to a real manor house. Mikkeli has a wide range of activities available all year round, and if you are looking for a cozy hotel close to the center, Tertti Manor is the perfect choice.
Our room prices include either a normal breakfast, or a packed breakfast for guests who intend to check out early. Naturally, the breakfast is made with clean, organic and locally sourced ingredients from Tertti's own garden and other local producers. In addition, the price includes a free entry to the manor's magical gardens. Tertti's award-winning manor house restaurant, café and shop, as well as a diverse set of activities, guarantee an unforgettable experience in the heart of Saimaa.
ROOM AMENITIES
Private entrance
Toilet and shower
Terrace with a garden view
Linen sheets
Television
Minibar
Bath & Beauty products
Hairdryer
Iron
Umbrella
Room size approx. 20 m2
Free parking
Wi-Fi available in the communal areas
Ecological AC system
Key to the secret walled garden
Coffee and tea making equipment
Non-smoking rooms and terraces
_____________________________
Price of room includes breakfast, or a packed breakfast for guests checking out early. Pets are welcome for a fee of €35. Free cancellation by 3 pm the previous day
Looking for activities during your visit? The manor grounds and the services available in the local area offer a wide range of things to do. Read more below and pick your favourites
The manor's surprise menu available through pre-booking from €69/person
A tour at the manor and a glass of sparkling wine or berry juice, €10.50 (minimum price €50/group), duration approx. 30 minutes
A guided garden tour during the summer months, €8/person (minimum price €50/group), duration approx. 45 minutes
A friendly competition of identifying old objects, €150/group including the manor's own products as prizes for the winners, duration approx. 45 minutes
A trip to the manor's organic forest to learn about the forest environment and wild edibles, €200/2 hours
A gourmet holiday in a manor house
Tertti's special cuisine has been attracting visitors for several decades. Its unique menu, fascinating history and excellent location only a 2½ hour ride from Helsinki and near the best tourist attractions in Saimaa make Tertti an unparalleled destination to anyone seeking an authentic setting and pure pleasure.
Read more about Tertti Manor's award-winning cuisine, the manor house restaurant and café.
Contact us today, so we can start planning an unforgettable visit for you. Just bring yourself and we will take care of the rest.
See you at Tertti!