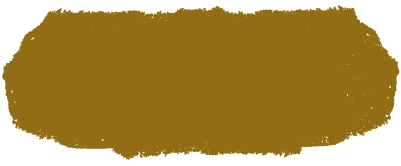 Event in Tertti Manor
Tertti Manor is a unique celebration venue in Mikkeli
Are you arranging a party, but have yet to find the right venue? Tertti Manor has everything that it takes to organise a successful event. Contact us today, and we will make sure that your day will be perfect. We will provide you with all the necessary facilities and services at a fantastic location in the most beautiful part of the country.
One of a kind setting, unique cuisine and a fabulous location
The atmospheric manor milieu is second to none and suitable for any occasion from intimate family occasions to events with hundreds of attendants, both for businesses and private individuals. Whether you are organising a wedding, a family get-together or a corporate event, we have the necessary experience, competence and visions to make it happen. Furthermore, Tertti Manor has good transport connections and is located just seven kilometres from the centre of Mikkeli and a 2½ hour ride from Helsinki.
We at Tertti are used to finding solutions to even the most challenging of requests and organising memorable experiences for visitors from around the world. We know what it takes to produce high-quality services and that paying attention to the details will be the cherry on top of a perfect product.
Tertti provides life-long experiences, regardless of the size of the event
We can help you to successfully arrange
Weddings
Birthdays
Gatherings for friends or family
Academic banquets
Graduation parties
Confirmation parties
Business events and receptions
Employee wellbeing days
Christening ceremonies
Pre-Christmas parties
Hen/stag parties
Theme parties
Your own event – let us know your ideas, and we will help you plan your event
Locally sourced food, a natural environment, refreshing activities and an authentic manor house setting.
At Tertti, you can sample award-winning locally sourced food and enjoy an authentic manor house atmosphere in the heart of South Savo, next to the gorgeous lake Saimaa.
Tertti Manor is known for its exceptional organic and locally sourced food, which mostly comes from the manor's own gardens and growers nearby. In addition to this, our award-winning restaurant has been named one of Finland's top 50 restaurants. We also have a carefully picked selection of excellent wines and an environment that allows us to provide our guests with stimulating activities year round.
Spend a night at our manor house hotel and enjoy our diverse set of services
You can also have your guests stay in Tertti's six cosy hotel rooms. Read more about all the charming features that Tertti has to offer, its cuisine, history and surroundings. Tertti is an unparalleled destination for those who value high quality.
Contact us today so that we can make your dream day come true together
We welcome you to arrange your event at our exceptional manor house milieu. All you have to do is bring your guests over, and we will do the rest. This way, you can focus on the important things and fully enjoy your party. Contact us today and tell us about your ideas. We will make them come true!
Let's plan your one of a kind dream event together, down to the last detail.
See you at Tertti!