[/vc_row]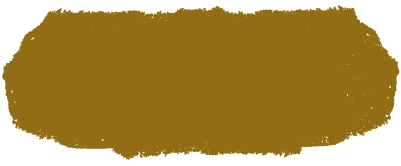 Café and shops
Experience the iconic seasonal and locally produced brunch or lunch in Mikkeli, and find the most charming gift items, home accessories and organic delicacies at our shops.
Come and enjoy yourself and see what Tertti's cosy café and shop have to offer!
At Tertti Manor, a short distance from Mikkeli, you can have a fantastic organic and locally produced brunch in a rustic milieu. The brunch consists of a creative mixture of a season's best products. We serve homemade baked goods and locally produced foods of the season in our idyllic café shop.
The café is open all year round from Monday to Sunday, 10 am – 6 pm.
Discover unique food and home accessories at Tertti's shop
After a delicious brunch made with locally sourced ingredients, you can go and explore Tertti Manor's shop, which is open every day from 10 am to 6 pm (during the summer months, the shop expands to the cosy stone-built stables).
The manor's quaint shop sells locally produced food products and carefully selected home accessories from Finland and abroad. Many of our food products have been made with Tertti's own ingredients, using the manor's traditional recipes.
Come and find your favourites and the best gift ideas. You can also find Tertti's finest food and decorative products in our online shop and have them delivered to your door.
A great selection of wrapped business gifts
Our shop also offers business gifts and surprise presents for any occasion. Our products are aesthetic, ethical and of high-quality. We will wrap business gifts both big and small according to your wishes and, if necessary, help you choose the right product for the recipient. Feel free to browse through our selection of business gifts in Tertti's online shop.
You are most heartily welcome to Tertti to sample local foods, have a lunch or a cup of coffee and to visit our shop. We recommend that larger groups book ahead so that we can guarantee availability.
Tertti's manor house environment offers plenty to do year round
Want to spend a while in our tranquil and pleasant rustic milieu?
Visit us on a daytrip or stay for a night or two. Experience the changing seasons of the South Savo landscape at Tertti's charming manor house hotel. While here, you can also explore our fabulous four-hectare garden and discover where the manor's organic and locally produced foods come from. Learn more about what Tertti has to offer during different seasons and choose the activities that most appeal to you.
Once that is done, all that remains to do is for you to bring yourself and your guests here and let us take care of the rest. Our aim at Tertti is to provide every visitor with an experience that will have a long-lasting effect.
See you at Tertti!
Capacity of cafe
The café has has a capacity of 30 seats. During the summer time we also have availibility in our class door room 25 seats, in herb garden 40 seats and in the terrace in front of the café 15 seats.
We are open everyday from 10-18. Welcome!